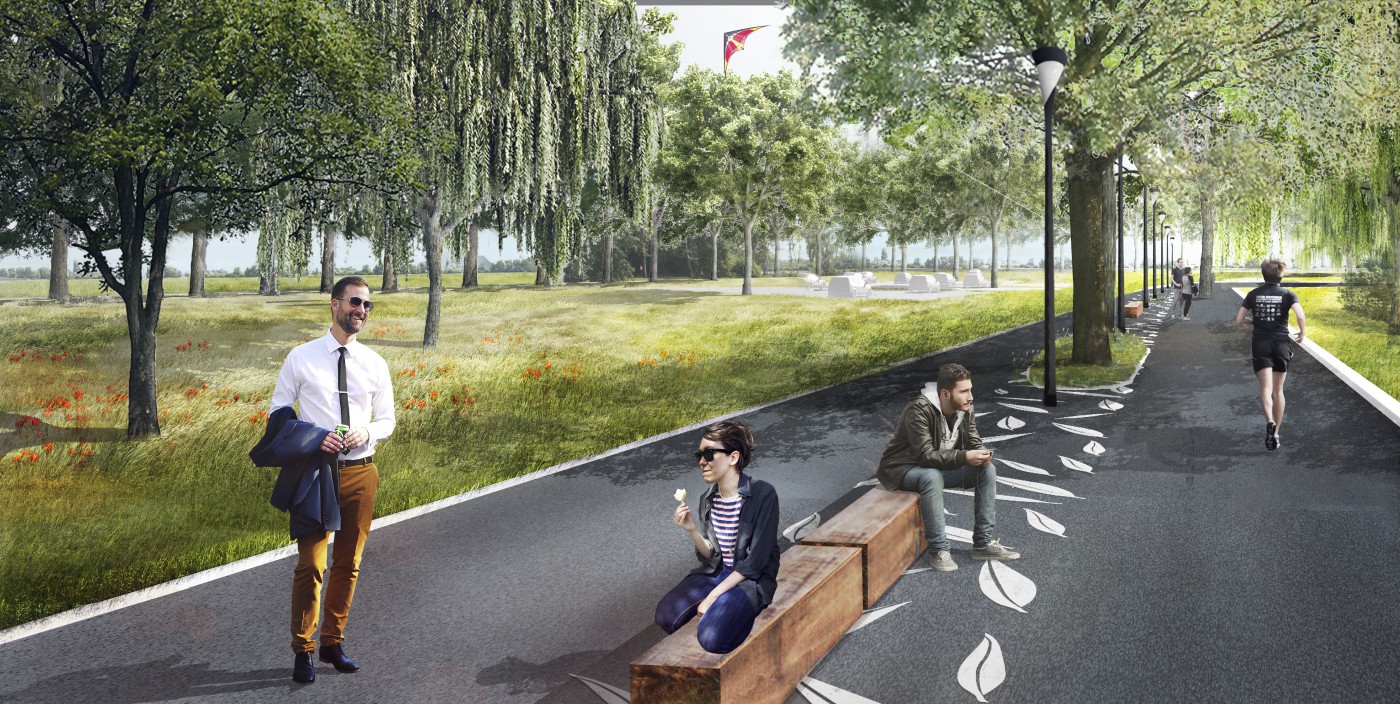 23 Nov

Job vacancy junior landscape designer

Buro Sant en Co is een internationaal georiënteerd ontwerpbureau gespecialiseerd in bijzondere ontwerpopgaven op het raakvlak van landschapsarchitectuur en stedenbouw. In verband met onze toenemende opdrachten hebben we een vacature voor

Enthousiaste junior landschapsontwerper

om ons relatief jonge en internationale team te versterken.

Jouw profiel:
 je hebt een afgeronde opleiding landschapsarchitectuur, landschapsontwerp (Van Hall Larenstein, Universiteit Wageningen, Academie van Bouwkunst, TU Delft)
Je beschikt over uitzonderlijke verbeeldingskracht en bent aantoonbaar bedreven in het werken met programma's als Photoshop, Illustrator, SketchUp, CAD en Rhino, en werkt met plezier met deze programma's.
Je bent sterk in ontwerpen én grafisch vormgeven, van concept tot uitwerking in detail.
Je hebt een goede beheersing van de Nederlandse taal, in woord en geschrift. Daarnaast beheers je de Engelse taal redelijk tot goed.
Je bent resultaatgericht en kunt goed samenwerken.
Je bent nieuwsgierig naar nieuwe ontwikkelingen op ons vakgebied.
Je bent leergierig en wilt heel graag je kennis, kunde en creativiteit vergroten door samen te werken met en te leren van onze (senior) ontwerpers.
We bieden je een prettige werkomgeving, interessante opgaven om aan te werken, samenwerking met leuke collega's en goede arbeidsvoorwaarden.
Solliciteren
Geïnteresseerd in deze vacature? Stuur dan je sollicitatie, tot uiterlijk 7 december 2017 naar work@santenco.nl met een motivatiebrief, cv en portfolio (in pdf maximaal 10 Mb, geen wetransfer of weblinks).
Als je nog vragen hebt, kun je ons altijd even bellen: 070 – 346.37.86.
ENGLISH
Buro Sant en Co is an internationally oriented agency specialized in designing the urban landscape from masterplan to detailed design. We provide a full range of contemporary landscape architecture and urban design services, conceived and executed at the highest artistic level. Due to the  growing number of assignments, we have a job vacancy for an
Enthusiastic junior landscape designer
to strengthen our relatively young and international team.
Your profile:
you have a completed education in landscape architecture, landscape design (Van Hall Larenstein, Wageningen University, Academy of Architecture, Delft University of Technology)
You have exceptional imagination and are demonstrably adept at working with programs such as Photoshop, Illustrator, SketchUp, CAD and Rhino, and enjoy working with these programs.
 You have strong talent for design and graphic design, from concept to elaboration in detail.
You have a good command of the Dutch language, orally and in writing. In addition you are able to communicate well in English
You are result-driven and you are a true teamplayer.
You are curious about new developments in our field.
You are eager to learn and would like to increase your knowledge, expertise and creativity by working with and learning from our (senior) designers.
What we offer you is a pleasant working environment, interesting assignments, cooperation with nice colleagues and good working conditions.
Apply
Interested in this position? Send your application before 7th December 2017. Address your application to work@santenco.nl with a letter of motivation, CV and portfolio (pdf file not exceeding 10 Mb, no wetransfer or web links).
If you have any questions, please feel free to call 070 – 346.37.86.